MISSION: Cilantro is more than a fusion Latin restaurant, it is a place that started as a dream to provide unforgettable moments in a family environment and warm spaces. Framing ourselves in the quest to have the highest quality standard for our diners and for them to take very rewarding gastronomic experiences, a whole work team puts in addition to their commitment and exceptional work, much love and thus achieve the preferences of those who visit us, to also encourage us to grow for themselves. We strive every day so that the developed conditions are always an improvement plan that also covers our collaborators and their families, finally we believe in being a pleasant and sustainable workplace.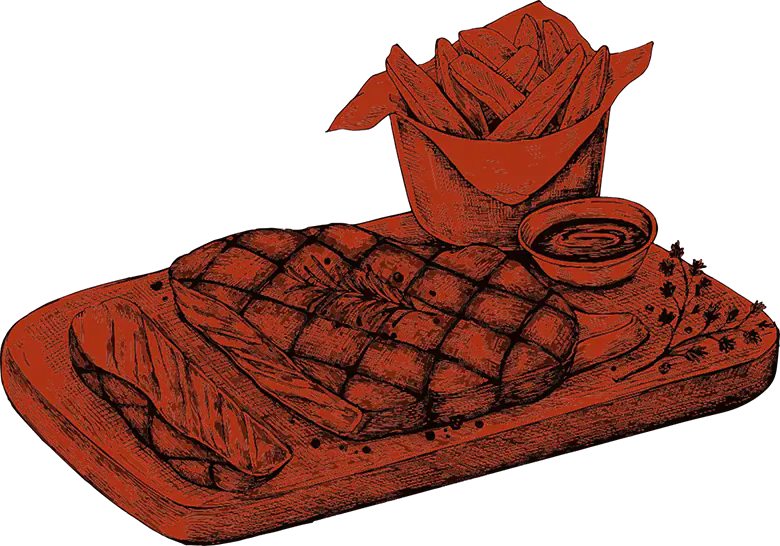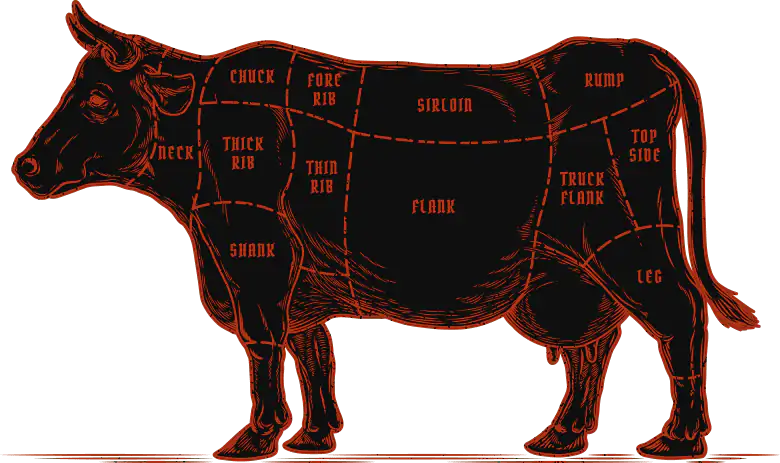 VISION: This dream becomes bigger even when we think about expanding the Cilantro family and extending ourselves to more places to take our Latin fusion, we want that every corner of the country can try exquisite dishes made with a little piece of each of the places that represent the cradle of Latin America. We constantly work to innovate our dishes, presentations and flavors, yearning to become a financially solid company that guarantees the sustainable development of ours and at the same time is the restaurant that generates the most enriching gastronomic experiences.

We define ourselves by a quality service that makes our clients feel cared for by true hosts. In the excellence of all the work we do, we commit ourselves with heart and reason, giving them the best of the Latin fusion. Always moved by honesty and respect that makes us upright and proactive, contributing to the fluidity of the warm and family atmosphere for which we strive so hard. Cilantro has its doors open and you are always welcome without any kind of distinction so that together we can strengthen ourselves and continue growing.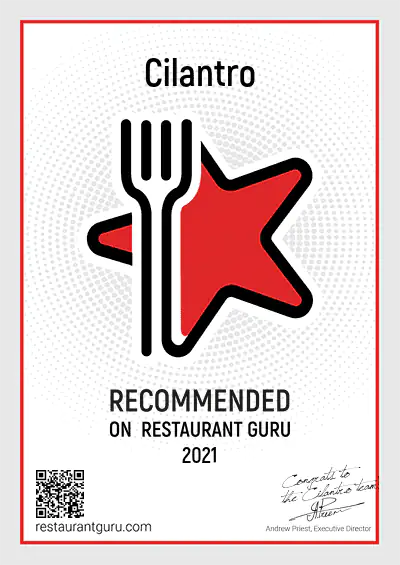 Hello Cilantro Team!
We are pleased to inform that Cilantro has been awarded a Recommendation badge by Restaurant Guru based on customer reviews! Congratulations on your achievement! You can choose the design of the award and get the code to embed it on your website on this page. If you add the badge to your website, we'll promote your restaurant and place it at the top of the list above many other restaurants, bars and cafes in Stamford. To embed the award, copy the HTML code from the same web page. Please send us the link to the page where you have placed the badge and we'll shortly add your profile to our promo campaign.